Differences: Construction, Remodeling, and Renovation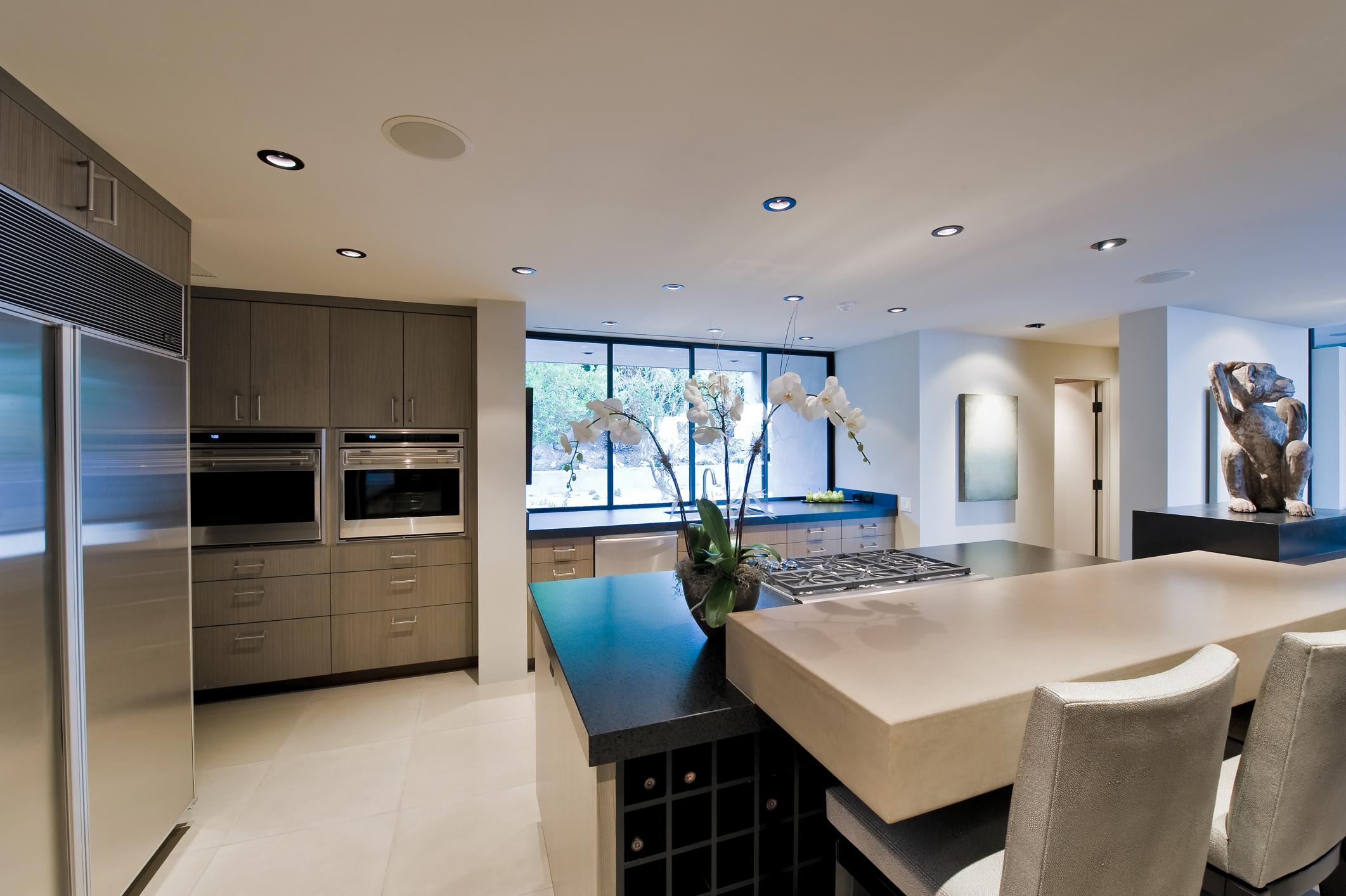 Many property owners want to transform their kitchens, bathrooms, and basements. As many of them are not comfortable with or knowledgeable about "do it yourself" remodeling processes. Instead, they will hire a contractor to perform the work for them, and most homeowners are pleased with their contractors' work and never have a problem.
You might want to enhance your home or property value by making additions or remodeling or might just want to improve its livability. Either way, be sure you understand the differences between addition construction, new construction, renovation, and remodeling. Basic knowledge of these differences can help you make wise decisions before starting construction. It can also prevent you from being disappointed with the outcome.  
This blog post will explain the different ways contractors can enhance your home's livability by commercial construction, renovation, or remodeling. This information can help you make the right choices for your property.
Understanding The Differences Between Construction, Remodeling, And Renovation
The contractor performing the work determines whether the work should be classified as construction, remodeling, or renovation. The labor costs and materials are also a factor in determining how to classify the project.   
Construction 
Commercial general contractors can perform various construction projects as it is just the physical process of building a project. It involves the labor and materials needed to build it physically. Construction is a general term for any work that requires building or rebuilding. It also includes putting additions onto an existing structure.  While you can change your space through construction work, it must match local zoning laws and building codes regarding size, height, setback from adjacent structures, and other building codes. 
If you engage a contractor to build additions, changes, or an entirely new structure for your home, that project is classified as construction. 
Types of Construction:
Commercial Construction:

Commercial construction uses the same techniques as residential construction. However, it is done on properties for commercial purposes. 

Conversions:

converting one form of business into another. This includes restaurants, churches, and motels.

Drywall Construction:

installing or hanging drywall (an interior partition wall with gypsum board).

Framing Works

:  It is the installation of structural wooden building frames and truss construction.

Institutional Construction:

It is the construction of buildings used for educational, health care or religious purposes. Institutional work includes performing additions, alterations, or renovations to existing buildings.

Kitchen and Bathroom Construction:

It is the installation of new cabinets, countertops, flooring, and plumbing fixtures in kitchens and bathrooms. 

Masonry Construction

: repairing, reconstructing, moving, or demolishing fireplaces brick walls in an existing structure.

Poured Concrete Foundation Construction:

pouring concrete for foundations used in constructing a new residential structure.

Pump Jack Installation:

The work includes drilling and plugging an oil well, providing electrical power to the site, and installing storage tanks on the property. 
Remodeling 
Remodeling refers to the process of renovating, reconstructing, or rebuilding a structure for its original purpose. It requires changing structures in ways that comply with local zoning laws and building codes. To be classified as remodeling, the work must match the existing space. Remodeling keeps all or most of the current features. The work is done to improve the space without changing it. Changing a building's use is usually considered new construction rather than remodeling. 
Remodeling projects are generally less costly than constructing an entirely new project. They can consist of smaller jobs that accomplish multiple goals, such as improving energy efficiency and increasing comfort in your home. These types of improvements may increase your property value and are tax-deductible.
Types of Remodeling:
Building Alteration:

the changing, improving, or demolishing an existing structure's internal usage by adding or removing interior walls such as dividing an upstairs space into bedrooms and playrooms. 

Energy Retrofit

: upgrading a building or home with solar panels, insulation, and weather stripping to bring it up to modern efficiency standards. 

Energy Updates:

add efficient heating and cooling systems, windows, and appliances to existing homes or businesses. When performing energy updates, you can also replace worn carpeting with tiles or hardwood flooring, upgrade the lighting system, add solar panels for power generation to save money on utility bills. 

Home Addition:

 is the addition of a new space such as building a garage, expanding your home to include an in-law suite, or adding onto your home to increase square footage. 

Home Remodel

: changing or improving one or more existing spaces. This can include replacing countertops, upgrading lighting systems, and adding new cabinets. 

Kitchen Remodel

: refurbishing or remodeling the kitchen. This can include installing new cabinets, countertops, flooring, and plumbing fixtures. 

New Roofs

: A new roof will still allow you to use your current home layout, ensuring that your property is marketable after completion of the added roof. (see Roofing)

Structural Additions:

changing the foundation of an existing building by adding to its size or changing porches, decks, and stairways. This may include finishing unfinished basements.

Window Replacement

: It is the replacement of old, drafty windows with modern energy-efficient models. 
Renovation 
Renovations are similar to remodeling in that they serve the same purpose. However, renovations differ from remodeling in their scope and cost. A renovation will involve a larger overhaul of an existing space than a remodel. The term renovation can also apply to a part of an existing home or building. Renovation may be required for minor modifications, or it may be part of a bigger project.
Determining if you need to make renovations versus remodeling your property will help you choose between required work. You can save money, resources, and time by knowing which projects are better suited to different goals. Expanding the foundation will be part of a renovation if you want to enlarge your home for added square footage while building addition would be considered remodeling.
Types of Renovation :
Complete Home Renovation

: changing the function, structure, or appearance of an existing home. This includes adding to the square footage by expanding the foundation. 

Kitchen Renovations:

major changes you make to your kitchen, such as repainting cabinets and updating appliances. 

Roofing Replacement:

 roof replacement in existing buildings is also considered renovation rather than new construction. A new roof will still allow you to use your current home layout, ensuring that your property is marketable after completion of the added roof.

Room Additions

: building additional rooms such as bedrooms, bathrooms, and study rooms. 

Structural Changes:

changing the foundation or frame of a house by adding to its size or changing porches, decks, stairways, and windows. 
The Right Contractor For Commercial Construction, Remodeling, and Renovation
The right general contractor services can make this challenging task more efficient, and finding the right contractor is as important as the project. When it comes to residential construction, remodeling, or renovation, there are always multiple factors that come into play. Regardless if you want to update your kitchen, bathroom, room addition or install a new roof, this type of work can be challenging and quite costly, so finding the right contractor for project construction is essential.
Determining your goals with each project will help the contractors you choose to understand how their work can benefit your remodeling or renovation project.
What is Important for Remodeling?
When it comes to remodeling your home, there are several different ways that this process may approach. Some projects are less challenging than others as every remodeling project is different, but they should still be monitored by a trained professional contractor throughout the remodeling process along to its completion.
Remodel work can include basic tasks like a kitchen or bathroom update or more complex projects to create an entirely new floor plan in your home. The main goal is always to change the layout of your property while using its existing furniture and appliances. 
What is Important for Renovations?
When it comes to renovations versus remodeling, some aspects of each process are a bit different from each other. In most instances, renovating is more complicated than remodeling. When you are renovating, you are changing the entire structure of your home or property by adding on larger spaces for new purposes. Just like a remodeling project, a renovation will need to stay in line with your property's current layout. 
If you do these types of projects, you are limited by the square footage when you first purchased the home. For example, expanding or rebuilding an existing foundation is a way to build on your property without losing its original shape.
What is Important for Commercial Construction?
When it comes to commercial construction, remodeling, or renovation, you will find that the process is very much like those at homes. When you hire a contractor for your commercial property, you will need to consider multiple aspects that ensure everything is done correctly. The building that you choose should accommodate whatever business function needs are required and necessary and should be in line with the correct codes.
Takeaway
With serious construction projects, there are always multiple factors that come into play. Finding the right contractor for commercial or residential construction, renovation and remodeling, or whatever construction project maybe are important to ensure that you receive the best quality possible.